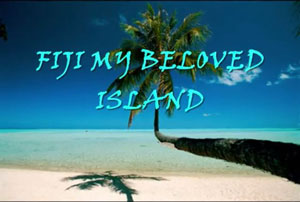 Mike Gosling was born in Suva, Fiji Islands in 1949. I am a Fijian and Australian citizen. Fiji is my homeland. It's where I want to be. Oh Fiji – I guess I've lost my heart to you!
This first song, Fascinating Fiji, was composed and written by the Late Ted Beddoes. He was was an accomplished composer and songwriter with an unbridled passion for Fiji. His compositions helped Jese Mucunabitu's career 15 years ago as he travels all over the world promoting Fiji. 
The spirit of my charitable initiative, The BULA Project, is encapsulated in the music song We Are Fiji that was performed by Daniel Rae Costello, Laisa Vulakoro, Seru Serevi, Steve Headley and various other artists in Fiji. Also featuring Waisale Serevi, William Ryder and the Fiji Rugby Sevens team to celebrate Fiji's win in the Rugby Seven's World Cup in 1997 and 2005. Go Fiji!!
Enjoy this rendition of Bula Maleya. It was my father, Major Jack Gosling's, favorite iTaukei song and was often sung by the men of the Royal Fiji Military Forces Infantry 1st Battalion in the Solomon Islands in World War II. The English bits were added by The Kavaholics.
Oh My Islands In The Sun - Jese Mucunabitu
Tropical Dawn - Jese Mucunabitu
Isa My Dear - Jese Mucunabitu
Sai Levuka Ga – Levuka was the first capital of Fiji. This is song of fondness and heart-felt appreciation of the unique beauty of its landscape and its people. Dedicated to all the Ovalau Island people around the world.
Oilei Susi – I'm told by Annhoyt Mitchell that this beautiful song was written for her Aunt Susie Garnett from Taituraga Island in Fiji. Annhoyt's Aunt Ranadi (Susie's eldest sister) and Aunt Adelaide McGaedy composed the song as they came to visit her on the Island before she died. Susie sounds a remarkable woman, taking care of her great grandfather and her father on the Island and never marrying.
Ni Lutu na Tequ ni Mataka
– 
Niu Dau Raica Na Vei Senikau
– Jese Mucunabitu.
 For all the Fijians thinking of Home.
Noqu Senikau
Waidebala – Black Rose  by imu
Heaven In My Fiji – Jese Mucunabitu
Sereima – I dream of her every night…
Raude – Black Rose
Isa Lei – Fijian Farewell song performed by the Fijian Police Band
I love Hawaiian music too – Check out: