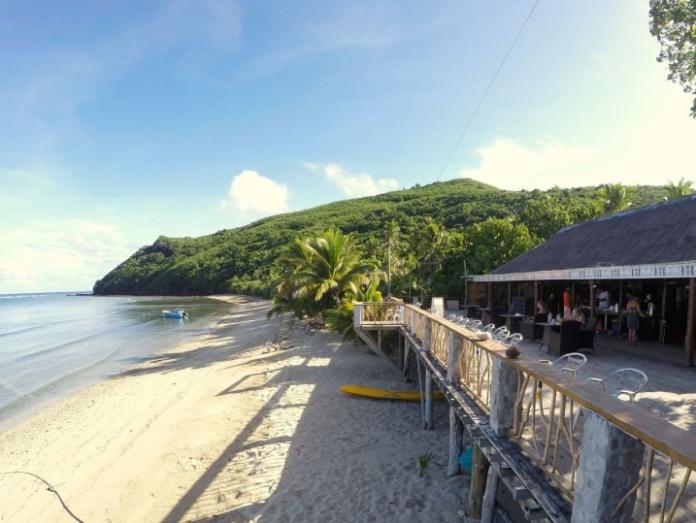 Imagine…long stretches of white sand beach, the sun's rays bouncing off the pristine warm ocean at your door step, stunning sunsets, hammocks nestled under swaying palm fronds, friendly Fijian staff and experiences that make you want to return year after year…
Botaira Beach Resort has, for privacy and pleasure, only 11 spacious contemporary Fijian style 'bures' with modern en-suite facilities sited right on the beach!
This is a picture postcard tropical island resort for dream holidays that include lots of swimming, tropical fish, coral reefs and lazy days in the sun. Just bring along your swimming gear and a good book for a relaxing break in Fiji's tropical paradise. Don't worry about a thing…let us take care of everything so you can sit back and enjoy yourself.
Jerry and Alumita Sovatabua, have returned to their own small island after years of professional experience in a 5-star Fijian hotel on the main island. They have extensive experience in business, having owned and operated several of their own businesses for many years. Their passion to support the local islanders has led them to employ many villagers, creating a truly friendly Fijian resort with modern luxury bures in a perfect tropical island setting of palm trees, white sand beaches, coral reefs and clear warm water.
The staff at Botaira Resort don't wear name tags because after few days here, you are part of the family. Each of our staff makes you feel welcome and are more than happy to help you with anything you need.
Botaira Resort is located on Naviti Island – the largest island in the beautiful Yasawa Group. Botaira is on the western side of Naviti Island which means that you can watch gorgeous sunsets everyday while sipping cocktails on the beachfront bar deck!