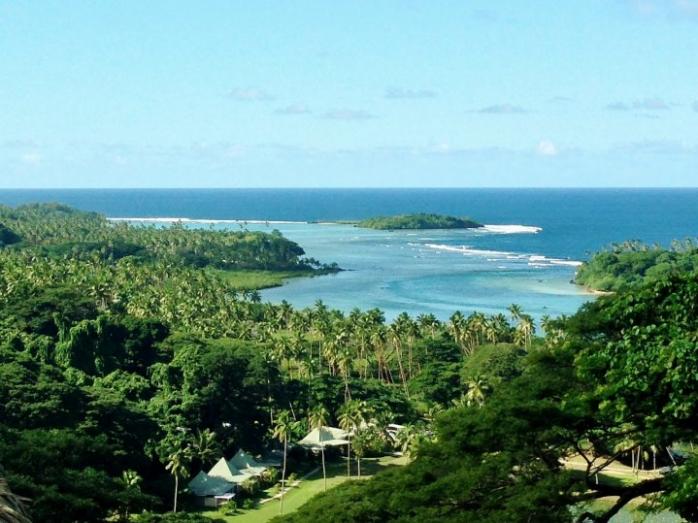 Luxury villa estate in a resort setting, our private, exclusive accomodation can cater for up to 10 people. Our onsite staff are here ensure to your needs are catered to.

Situated comfortably away from the bustling town of Savusavu lies this distinctive estate. Atop a hill overlooking the southern coast of Fiji's second largest island, it commands an impressive view of the coast, nearby islands and jungle.
The complex comprises five separate buildings including a great house with dining area, lounge and private swimming pool. Each room has a private entrance, vaulted ceilings and sea views. Guests have resort priveleges and can enjoy kayaks, paddleboards, a golf course, snorkelling, waterfall tours, bicycles and much more. Guests also recieve a 20% discount at the adjoining resort's spa, bar and excellent restaurant.
The area offers a variety of activities and advetures. Take a trek through the jungle, a ride down a river, go fishing, dive with sharks, drive around the island, take a trip on a ferry, spend a night or two on a private island famous for it's lovers or visit a local village for some kava. Just get out and meet your new best friends. Experience what Savusavu is famous for… it's ability to show complete strangers friendship and love.