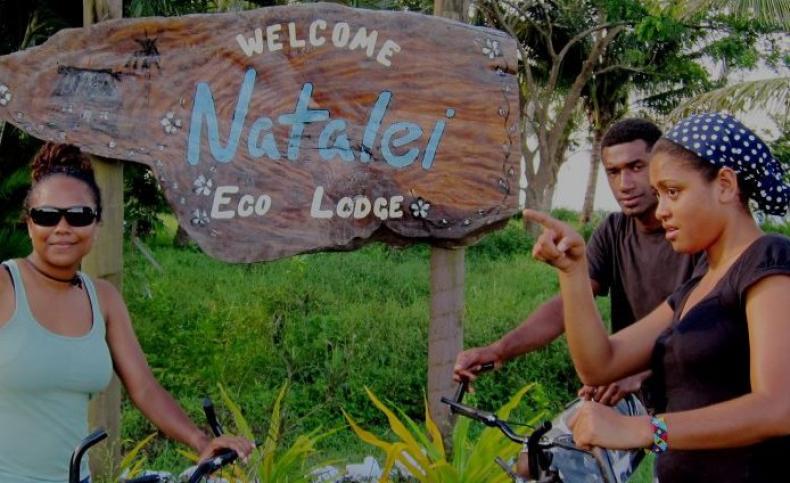 NATALEI ECO LODGE – gateway to Natale-i-ra Village, Tova Peak and the world renowned Moon Reef beckons you to visit paradise. Come….discover and experience fijian based rural life in the unspoiled natural beauty of Natalei in Dawasamu, Tailevu.
Natalei Eco Lodge is an hour's drive from Suva City and a fourty-five minutes drive from the Dairy District of Korovou Town via pristine rainforest breathtaking natural landscapes passing through villages, settlements and two prominent boys high schools (RKS & QVS) and the Dawasamu Secondary School along the Korovou – Dawasamu stretch.
The Lodge offers uncommercialised beachfront accommodation with no phones in the traditional thatched fijian bures offering private bathrooms to communal shared facilities, comfort bunk beds for discerning young travellers, traditional fijan culture, local food, friendly fijian crew, watch captivating spinner dolphins at Moon Reef, snorkeling, swimming, nature walks, a mini workshop classroom, waterfall visit, fishing, bonfire, lovo and many more.
Just a hop away from the bure you dip into beautiful rich greyish black sand and ocean. The view is spectacular to watch the rising of the sun, the amazing sun setting in the horizon and the waves lapping on your feet.