Nestled in the hillside in complete privacy with breathtaking views of the beautiful Coral Coast ~ a hidden paradise especially for you.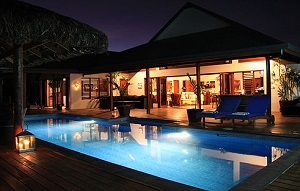 Sea Winds Villas offer a Fiji luxury accommodation experience like no other. Located in the heart of the majestic Coral Coast (within Maui Bay Estates) on the main island of Viti Levu, this villa complex is a sanctuary for the soul, inviting guests to experience a world of peace, privacy and complete escape.
Innovative and immaculately designed, Sea Winds artfully blend modern comfort and convenience with a traditional Fijian ambience. Choose between four, newly built extra-large one bedroom villas.