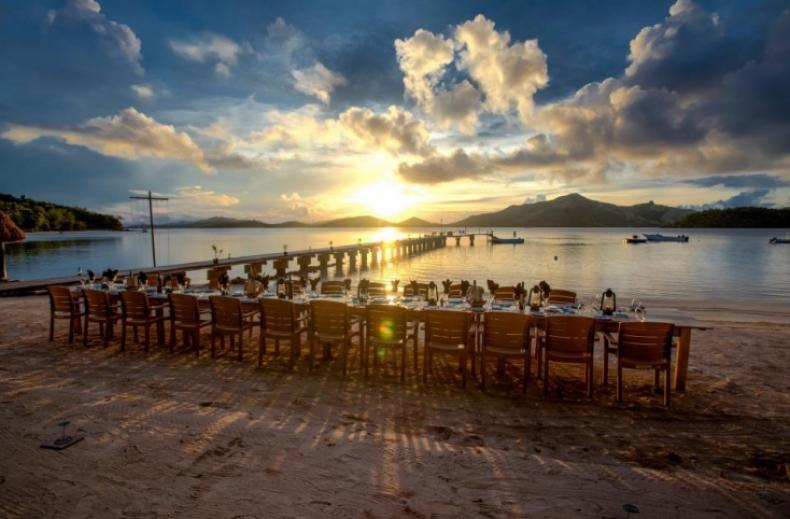 Turtle Island is a private island paradise home to only 14 couples at a time. Gentle winds carry the scent of tropical flowers and the warm, azure waters at our 14 secluded beaches beckon you to relax. Unwind and Reconnect with your partner and leave your worries of the world behind.
Turtle Island is yours to discover. With only 14 Fijian villas ("bures") available on the island, Turtle Island provides a respite from the rest of the world. Private beaches, pristine waters, incredible sea life, secluded accommodations, and a plethora of activities to choose from, this may be the most peaceful place on the planet.
Romantic, intimate, all-inclusive, luxurious, and friendly—Turtle Island is a world entirely beyond time and obligations. For adventurous island wanderers looking for a private paradise, this is the vacation of a lifetime.
"Turtle Island delivers the true essence of Fiji" – Luxury Travel Magazine