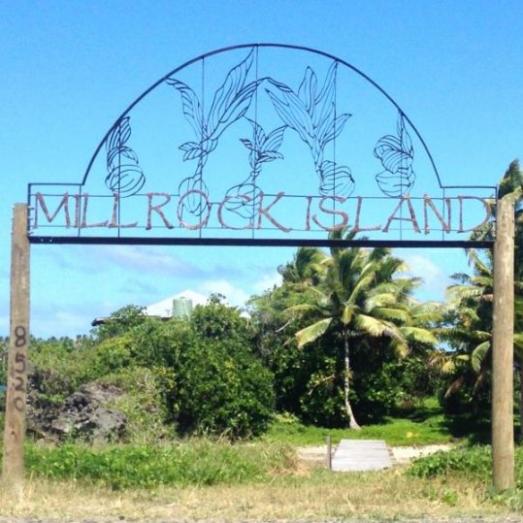 The legendary lovers private island retreat.This exclusive Island listing is a rare offering in Fiji. You get the ENTIRE island to enjoy for yourself.
Eco style build with Luxury accomodations. Powered with solar and features a sandy beach, sea side deck and natural ocean whirlpool for relaxing in.
The Legend of Millrock Island comes alive for every guest that visits the small island. Here the copra millers son each year planted a coconut tree for his lost love. When one day he returned to find a lone figure on the beach he was reunited with the girl he had dreamed about each day. To celebrate thier reunion he planted two coconut trees on top of the island in front of the small house he had built for her. Today coconut trees he planted while waiting for her still line the beach and the two trees stand at the top of the island as a sign of true love.
This solar powered eco-retreat features a small eco footprint with just enough luxury amenities. The covered veranda has plenty of space for entertaining a few friends or just enjoying the sunset with your partner. There is a back deck and a seaside deck as well to start your snorkel adventures from. The white sand beach is also a great place to relax and enjoy the water. Near the beach is a natural pool with currents providing a jacuzzi-like effect. At low tide the water recedes and forms a small pool not far from the jacuzzi, trapping little tropical fish like a natural salt water aquarium.
The cottage has a solar powered lighting system and a back up generator. A small shop nearby sells some basic staples and fresh fruit and veggies can be had from the local villagers or brought from town. Daily housekeeping is optional. A list of activities and resources will be provided and english speaking help is never more than a phone call away.
Overall it's just a lovely place to go and getaway from it all and relax and enjoy a really unique Fiji expereince.